Nutrition
Just the Cold Sweet Facts
Individually picked by hand, our Bartlett pears are then ripened to sweet perfection before being peeled, cored and poached right in the can, preserving the fruit's quality, nutrition and flavor.
A half-cup of canned pears provides a full serving of fruit at less than 100 calories. Fat-free, low-sodium with zero cholesterol, canned pears are a wholesome addition to any meal. And because they're ripe and ready to use anytime, anywhere, in any season, canned pears mean less waste and the best taste!
Claims made in accordance with FDA Food Labeling Guide.
Sample label for Bartlett Pears in Light Syrup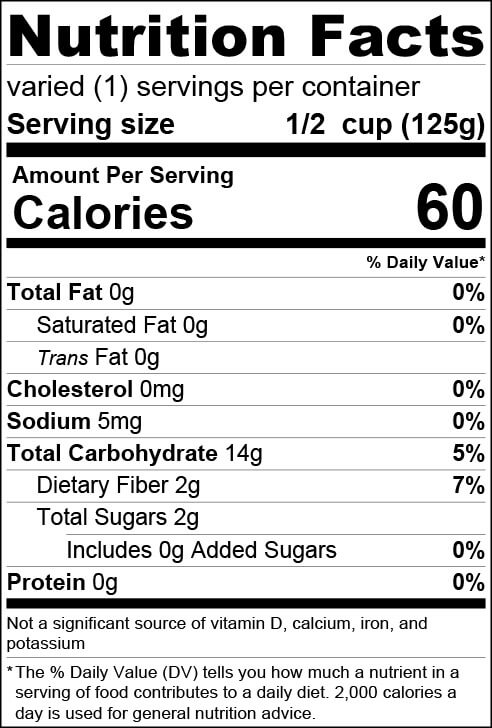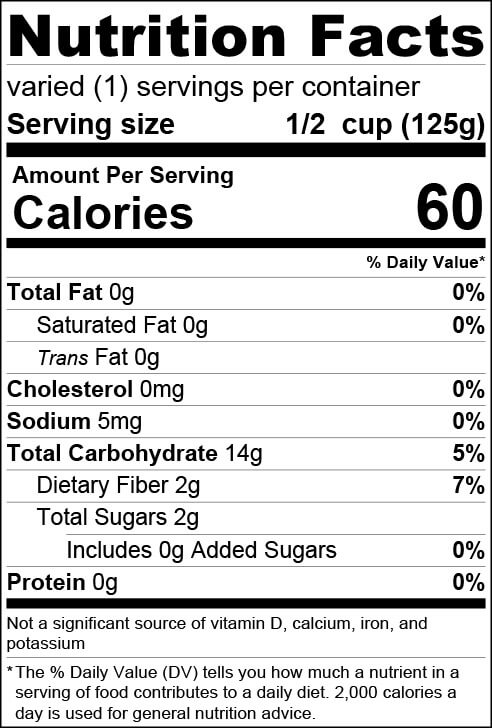 Nutritional labels give representative values. These values may vary by brand.